Woodsend Circle Redevelopment, Flixton
for Trafford Borough Council & Urmston Group Practice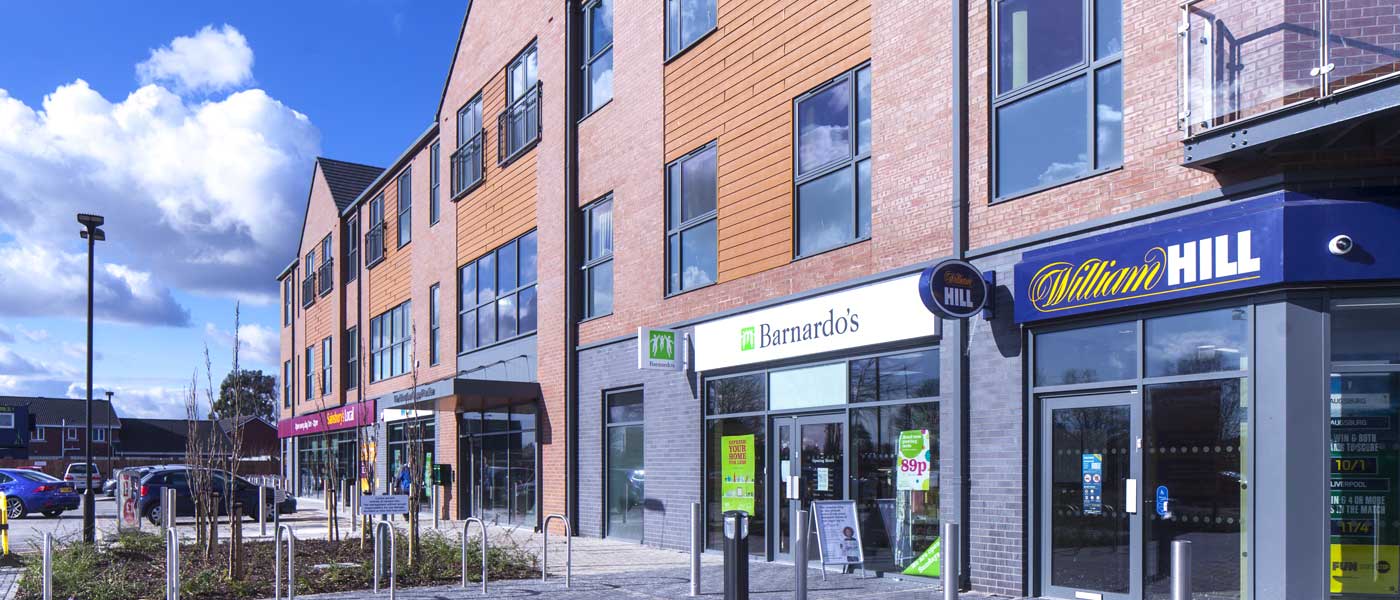 Woodsend Circle Redevelopment, Flixton
for Trafford Borough Council & Urmston Group Practice
Tenant Profile:
New Medical Centre for 7 GP Practice, plus Pharmacy, Convenience Store and other retail units
Floor Area (GIA):
Floor Area (GIA): 2004 sqm
Medical Centre:1017 sqm
Sainsbury's Local:372 sqm
Well Pharmacy:120 sqm
William Hill:92 sqm
Barnardo's:92 sqm
Parking: 76 spaces
Development Value:
£5.1 million
Completion Date:
November 2015
Following a formal tender process, LSP Developments were selected by Trafford Borough Council, originally to reprovide the old Local Centre and later incorporated new premises for the Urmston Group Practice into the mixed use development.
The first phase, completed in November 2015 comprises the new medical centre and 4 retail units, anchored by a Sainsbury's Local convenience store, together with a Well pharmacy and William Hill and Barnardo's. Above the retail units are 12 residential apartments, developed on behalf of Trafford Housing Trust.
The remainder of the is being developed out by Persimmon Homes who will be building 25 new homes.
Project Coordinator: Phil Lilley/Andy Wendler - LSP Developments Ltd
Investor/Long Term Owner: Assura Properties Ltd
Architectural Design: West Hart Partnership Ltd
Construction: W H Snow Ltd