West Gorton Community Hub
for Manchester City Council & West Gorton Medical Centre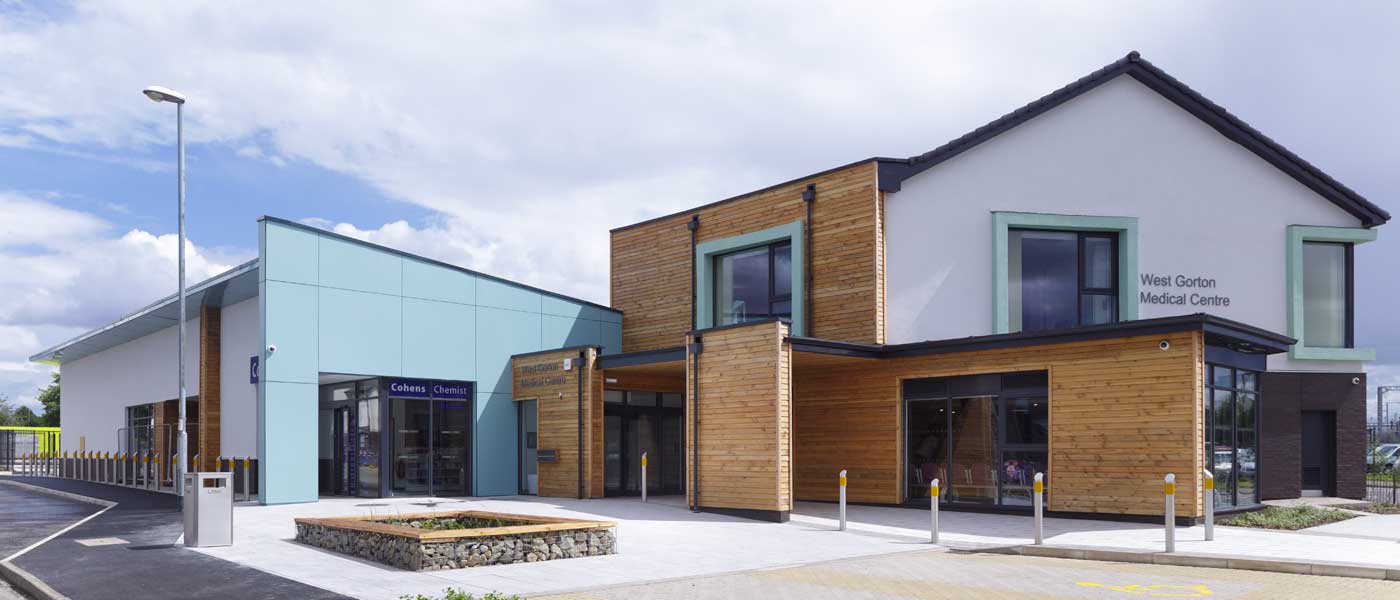 West Gorton Community Hub
for Manchester City Council & West Gorton Medical Centre
Tenant Profile:
GP Surgery and integrated pharmacy, One Stop Convenience Store
Floor Area (GIA):
GP Surgery; 899 sqm

Pharmacy; 100 sqm
Convenience Store; 278 sqm
Parking; 70 spaces
Development Value:
£3.45 million
Completion Date
July 2017
LSP have successfully completed the long-awaited new Medical Centre, Cohens Pharmacy and One Stop Convenience Store as part of the Council led regeneration of West Gorton in July 2017.
From winning the bid in 2012, LSP remained committed to the scheme and worked tirelessly with the City Council, the Practice and the retail tenants through two planning applications and changes in government funding of new surgeries.

The new surgery building uses sustainable design to cut running costs for heating and lighting – aiming to become the country's first zero carbon doctor's surgery building.

Dr Eeckelaers said 'the LSP team took us over several years from the original vision and design through all the machinations of NHS red tape and District Valuer negotiations, to completion of our very modern, carbon neutral NHS building. We are very grateful for all their efforts and would recommend their services to others with the need to develop projects of this magnitude and complexity in the future.'
Project Coordinator: Phil Lilley/Andy Wendler - LSP Developments Ltd
Investor/Long Term Owner: Assura Properties Ltd
Architectural Design: West Hart Partnership Ltd
Construction: Williams Homes (Bala) Ltd