Moor Park Health and Leisure Centre, Blackpool
for NHS Blackpool and Blackpool Counci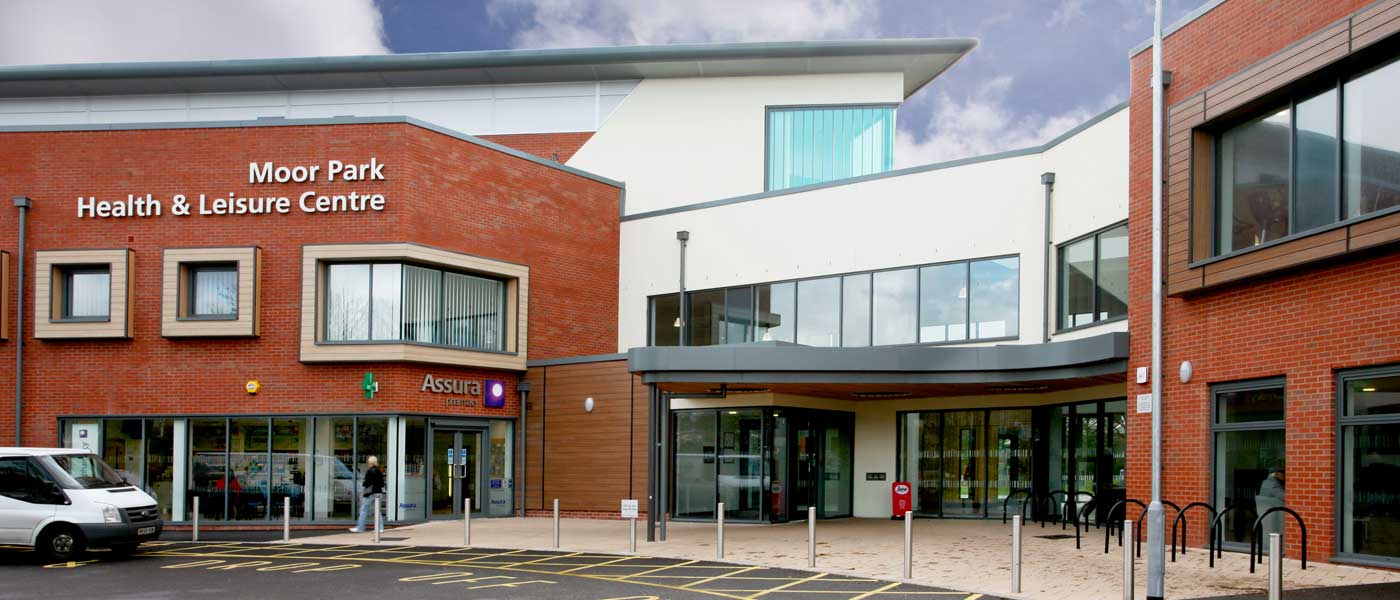 Moor Park Health and Leisure Centre, Blackpool
for NHS Blackpool and Blackpool Counci
Tenant Profile:
Reprovision of 3 GP Practices (17 GPs), Pharmacy, Dentistry, Community Services, Outpatient Services, including Minor Surgery Suite and Diagnostics
Floor Area (GIA):
Total Floor Area; 7369 sqm
GMS; 2364 sqm
Outpatient Services; 804 sqm
Administration/Ancillary; 2313 sqm
Pharmacy; 176 sqm
Dental; 155 sqm
Council Leisure and Library; 1557 sqm
Parking;  200 spaces
Development Value:
£16 million
Completion Date:
June 2011
LSP Developments were appointed in 2007 alongside its funding partner, Assura to procure the North Shore Primary Care Centre following a "3PD" tender process.
Work began in earnest in assessing suitable sites which resulted in a much wider vision involving Blackpool Council and the procurement of a new Leisure Centre, alongside an existing swimming pool and a new Library. The Leisure Centre comprises high quality gym and fitness facilities, a Sports Hall and a new Library totalling 2242 sqm connected to the swimming pool.
The Primary Care Centre provides accommodation for 3 GP practices, a range of community outpatient services, Community Nursing, Dentistry, Pharmacy and a Cafe which sits within the shared 2 storey atrium linking the health with the Library and the leisure facilities. The surrounding 3.5ha park land has also been transformed with major improvements made to walkways and landscaping, together with new play areas and a multi-use games area. The design has sustainability at its core, meeting a 15% renewable energy target. There is a gas powered combined heat and power plant and the site is designed around a sustainable drainage system (SUDS).
Meeting the different requirements, expectations and aspirations of the Council, PCT, GPs and other building users was only achieved by a strong partnership, built up at the early stage of the project. The project was handed over in June 2011.
Project Coordinator: Phil Lilley/Ian Tuddenham - LSP Developments Ltd
Investor/Long Term Owner: Assura Properties Ltd
Architectural Design: West Hart Partnership Ltd
Construction: Pochin Construction Ltd