Freshney Green Primary Care Centre, Grimsby
for North East Lincolnshire Primary Care Trust Plus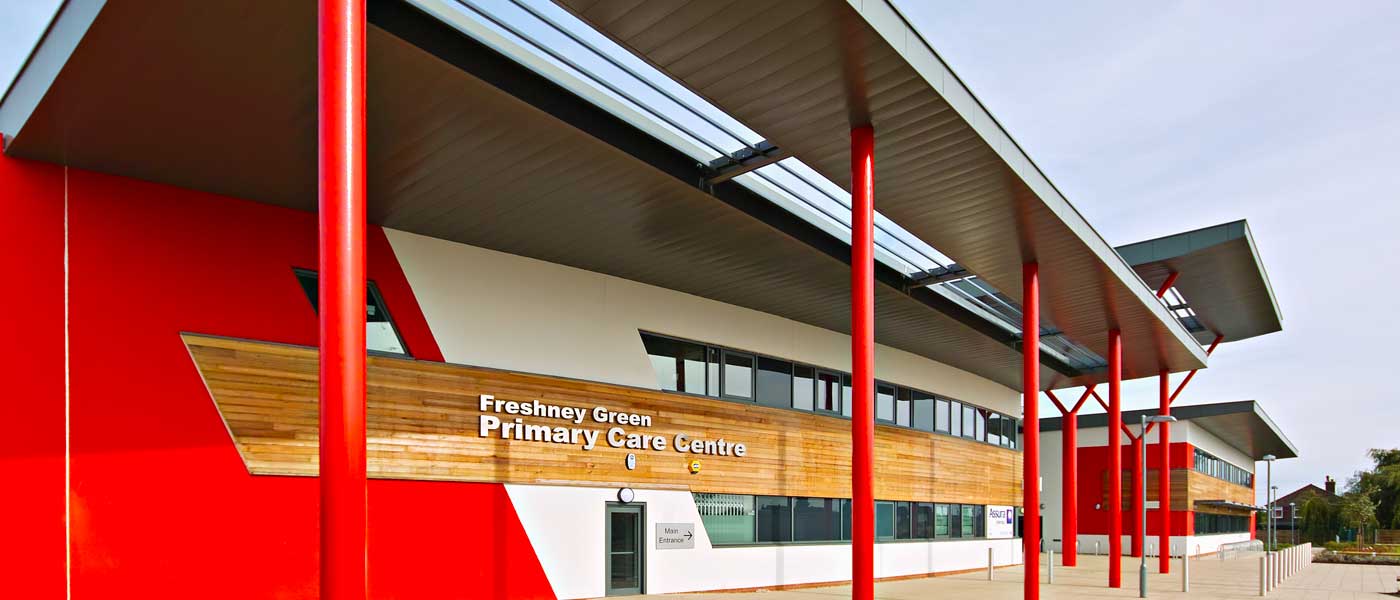 Freshney Green Primary Care Centre, Grimsby
for North East Lincolnshire Primary Care Trust Plus
Tenant Profile:
21 GP Primary Care Centre, reproviding 3 practices, together with enhanced PCT services including Mental Health, Council & Community Facilities, Dentistry and Pharmacy
Floor Area (GIA):
Total Floor Area; 7012 sqm
GMS/CTP; 5462 sqm
Dental; 222 sqm
Pharmacy; 250 sqm
Expansion; 1078 sqm
Parking; 205 spaces
Development Value:
£11.7 million
Completion Date:
August 2009
The project was commissioned by North East Lincolnshire PCT Plus (CTP) and forms part of their ambitious 10 years Estates Strategy to provide new Primary Care Centres.
In addition to GMS services the new building provides an increasing number of diagnostics and treatment services currently provided by out of the town hospitals. Thus making the facility a true 'one stop shop' for local healthcare. The building has built-in expansion space in order to develop new and innovative services. A new Pharmacy run by Assura is operating in the building, working closely with clinicians from the practices and CTP. LSP along with Assura worked proactively and closely with all the key stakeholders from the outset to deliver this exciting project for the CTP and local community.
The site for the new facility was procured following separate transactions with the Local Authority and Shoreline Housing Partnership and forms part of a wider regeneration of the former Yarborough estate, which includes proposals for up to 450 new homes. LSP won the 2010 'Primary Care Property of the Year' at the HealthInvestor Awards for the Freshney Green Primary Care Centre.
Project Coordinator: Phil Lilley/James Pritchard - LSP Developments Ltd
Investor/Long Term Owner: Assura Properties Ltd
Architectural Design: West Hart Partnership Ltd
Construction: Multibuild Ltd