Chelmund's Cross District Centre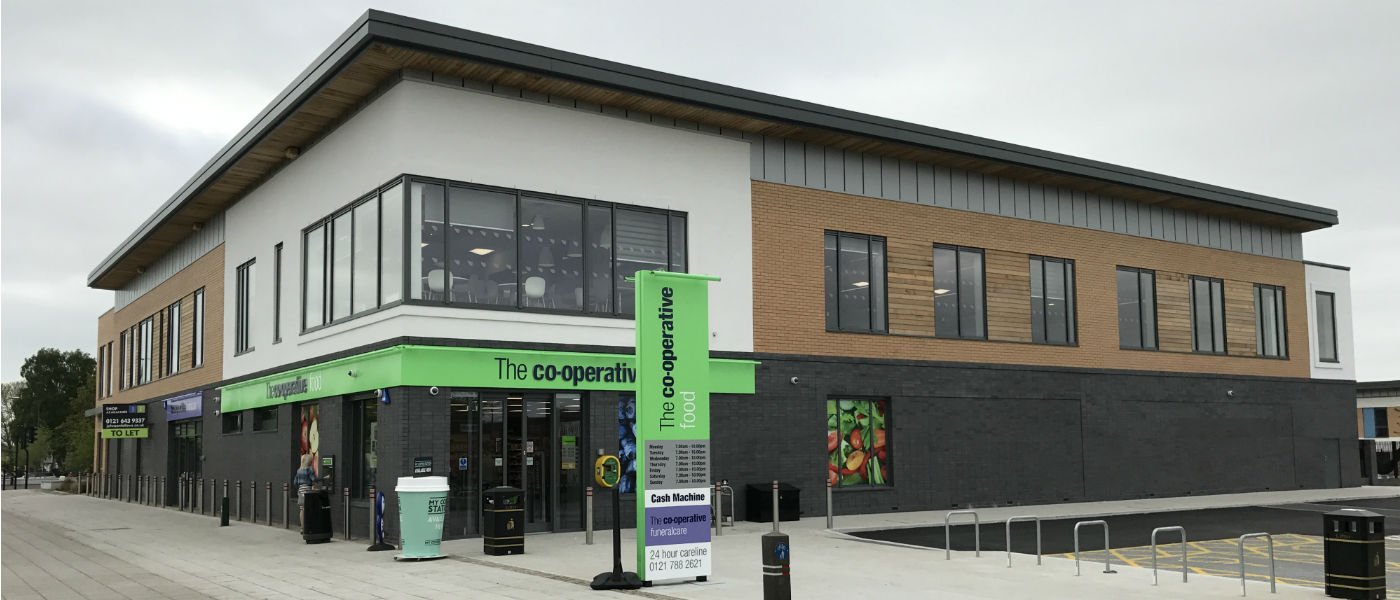 Chelmund's Cross District Centre
Tenant Profile:
Offices for SMBC, Central England Co-op Food Store, Co-op Funeral Care plus 2 ancillary retail units
Floor Area (GIA):
Office; 780 sqm
Convenience Store; 464 sqm
Co-op Funeralcare; 92 sqm
Ancillary Retail; 184 sqm
Parking; 100 spaces
Development Value:
£2.8 million
Completion Date:
March 2017
LSP were selected by SMBC to redevelop the existing Local Centre, following a formal tender process in July 2014. The development forms part of the wider regeneration of Chelmund's Cross Village Centre, which has been developed over 4 years.
The scheme is anchored by a Central England Co-op food store, with office accommodation on the first floor for SMBC. The development also includes a Co-operative Funeral Care service and two retail units, one of which will be a new community-run fish and chip shop. In addition, there is a car park for shoppers and visitors to the Village Centre and other improvements to public areas.
The local area has seen huge investment with a new Enterprise Centre, Primary School, Medical Centre and Care Home and LSP was pleased to contribute to the overall vibrancy of the scheme with the delivery of this development.
Project Coordinator: Ed Sutton/James Pritchard - LSP Developments Ltd
Investor/Long Term Owner: SMBC/Central England Co-op
Architectural Design: West Hart Partnership Ltd
Construction: Wildgoose Construction Ltd