Willington Surgery, Derbyshire
for South Derbyshire PCT/Client – Dr Farrell & Partners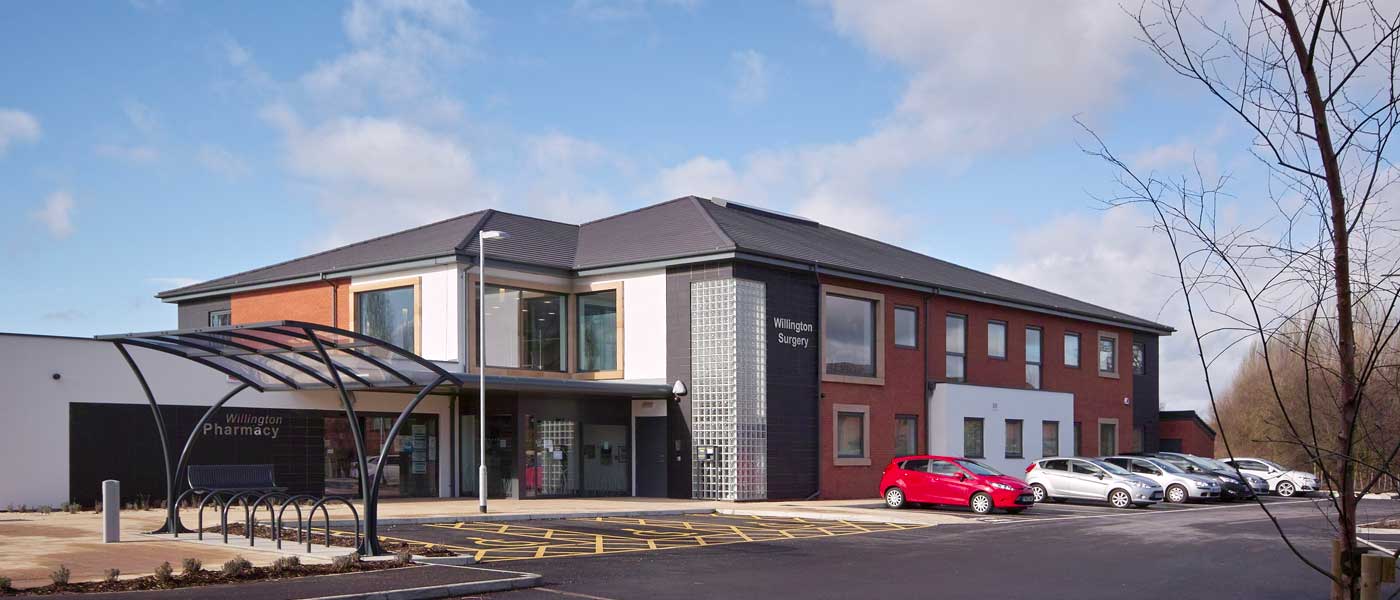 Willington Surgery, Derbyshire
for South Derbyshire PCT/Client – Dr Farrell & Partners
Tenant Profile:
Reprovision of GP Practice, plus Pharmacy
Floor Area (GIA):
GMS; 1136 sqm
Pharmacy; 100 sqm
Parking; 52 spaces
Development Value:
£2.5 million
Completion Date:
November 2013
A new £2.5m medical centre in Willington, South Derbyshire opening in November 2013, delivered in conjunction with Assura.
LSP have worked on the project since 2007, undertaking a lengthy search to find a suitable site for the new surgery. We were heavily involved with the local community in appraising various locations, which ultimately led to the development of the surgery on a former quarry site. LSP negotiated with Hanson, the Landowner, to sell a portion of the site, with the remainder being allocated for residential development. LSP also worked with a capped rent imposed by the PCT, however successfully designed a modern, new facility, with BREEAM 'Excellent' credentials and ability for future expansion.
The building which incorporates an independent pharmacy has been designed to accommodate the anticipated growth of the area's population over the next twenty years. It will offer its services to 8000 residents in Willington and a number of surrounding villages including Repton, Ticknall, Findern, Eggington and Milton.
Project Coordinator: Ed Sutton/Andy Wendler – LSP Developments Ltd
Investor/Long Term Owner: Assura Properties Ltd
Architectural Design: West Hart Partnership Ltd
Construction: Wildgoose Construction Ltd