Lower Heathcote Local Centre, Warwick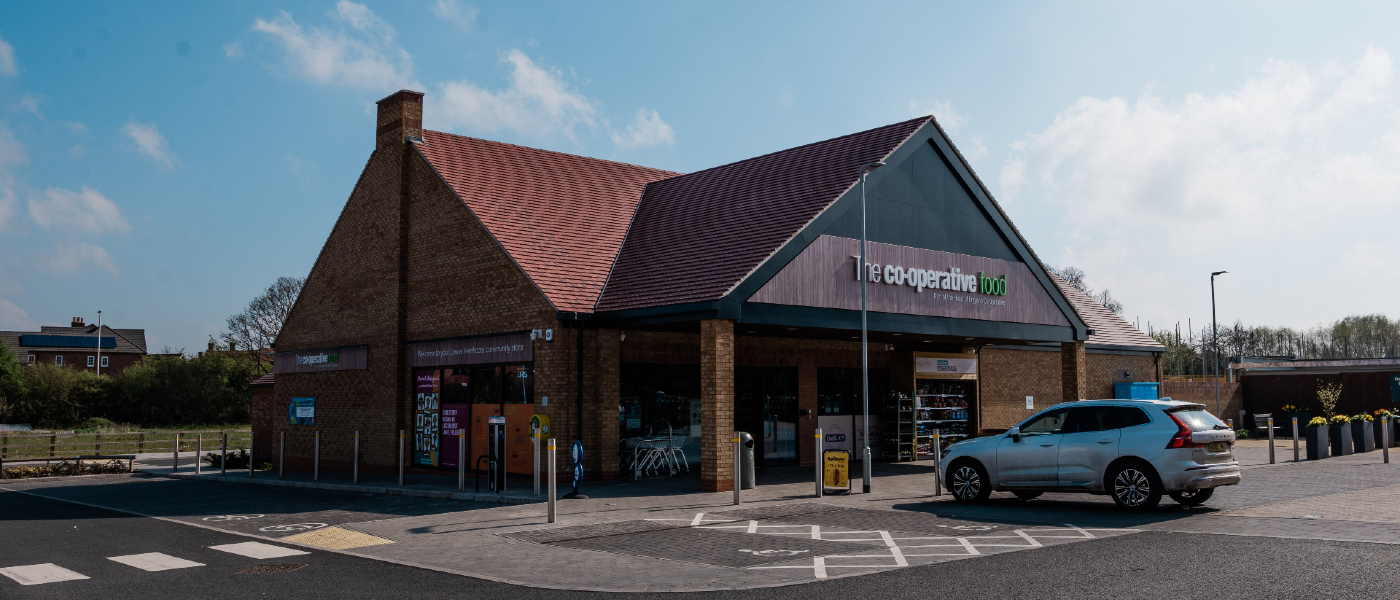 Lower Heathcote Local Centre, Warwick
Tenant Profile:
Heart of England Co-op, 4 Ancillary Retail Units and Care Home
Floor Area (GIA):
Convenience Store; 377 sqm
Retail Units; 418 sqm

Parking; 46 spaces

Development Value:
£1.85 million
Completion Date:
January 2022
LSP secured the scheme from L&Q Estates and worked in partnership to procure community facilities for the 1600 home development. LSP delivered the local centre for Heart of England Co-op as anchor tenants and landlord.
The ancillary units provide for a fish and chip operator, coffee shop, pharmacy and dentist. A separate freehold plot with planning permission was sold to Cinnamon care for an 80 bed care home.
Long Term Landlord: Heart of England Co-operative Society Ltd

Architect: Harris Irwin Associates
Construction: Keller Construction Ltd