Gresleydale Healthcare Centre, Church Gresley
for Derbyshire County PCT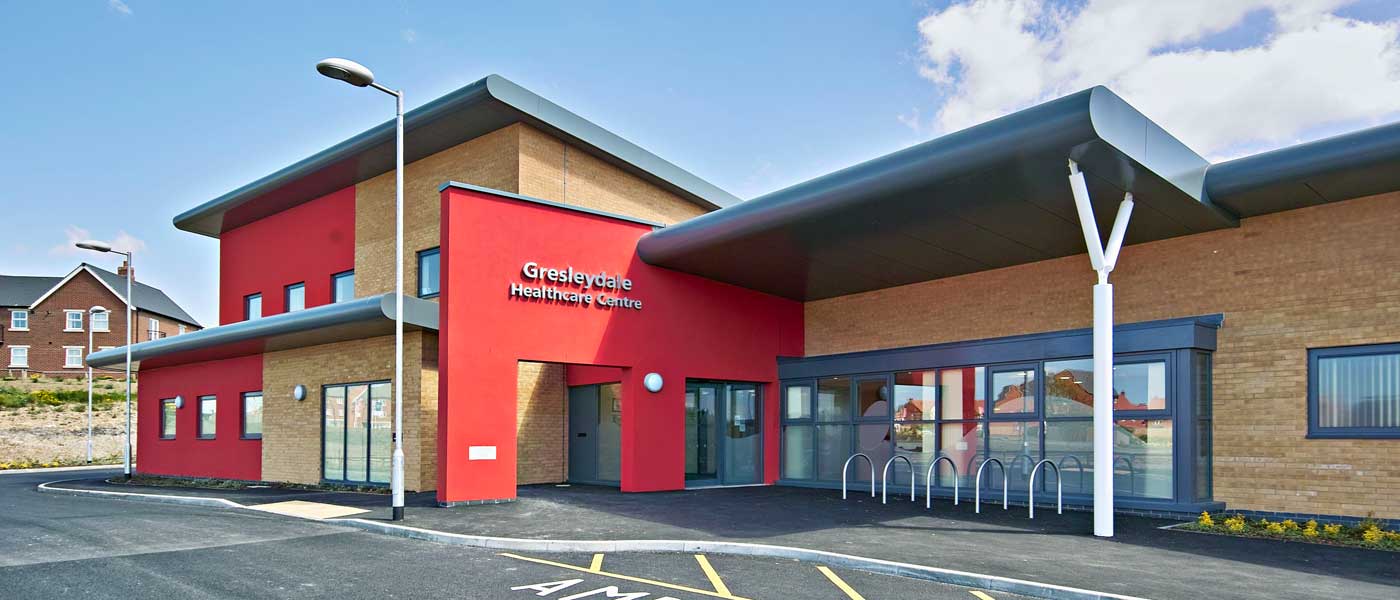 Gresleydale Healthcare Centre, Church Gresley
for Derbyshire County PCT
Tenant Profile:
5 GP Practice plus Pharmacy
Floor Area (GIA):
GMS; 709 sqm
Pharmacy; 125 sqm
Parking; 25 spaces plus shared car parking
Development Value:
£2.33 million
Completion Date:
April 2009
LSP were appointed by the Prestwood House Surgery at Midway, to develop a purpose built surgery, replacing the existing branch surgery at Woodside, Gresley, whilst retaining Prestwood House as a branch.
Assura were introduced to the scheme as investor/landlord and following engagement with Dr. Starey and Partners, in conjunction with the PCT, a site was acquired from David Wilson Homes on their Castleton Park development at nearby Church Gresley. The site was allocated for a Neighbourhood Centre to serve the 900 homes development. LSP obtained planning consent for the surgery in January 2008 as phase 1 of the Neighbourhood Centre.
The site posed a range of technical issues, initially being a sizeable hill with a public footpath across. A formal footpath diversion was approved and Key Construction were appointed to build the facility.
The scheme comprises a 2 storey building with clinical rooms at ground level and administration at first floor. Furthermore, there is an integrated Pharmacy, with open access to the main reception. To the rear of the building is a dedicated staff car park with 21 car spaces. To the front is a larger communal car park to be shared with the phase 2 retail development. The Healthcare Centre will serve up to 8000 patients; it was completed on time to a very high standard and accordingly has received much praise from the stakeholders and local community.
Project Coordinator: Ed Sutton/James Pritchard - LSP Developments Ltd
Investor/Long Term Owner: Assura Properties Ltd
Architectural Design: West Hart Partnership Ltd
Construction: Key Construction Ltd