Co-op Convenience Store, Moira
for Co-operative Group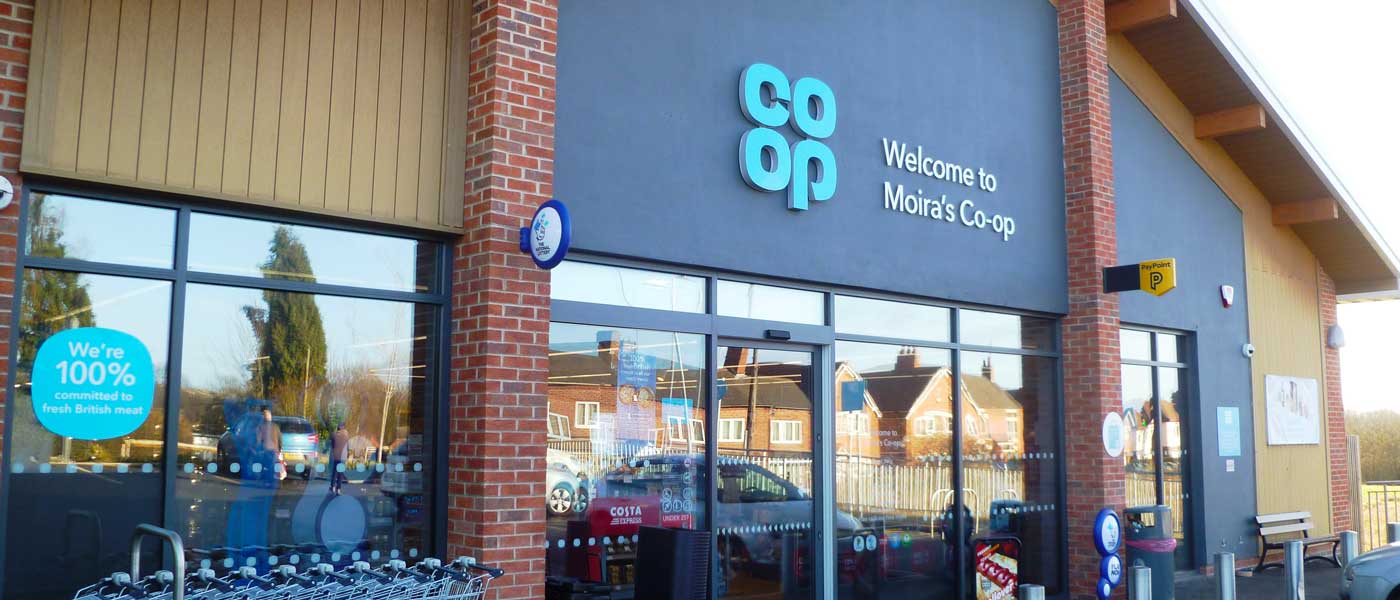 Co-op Convenience Store, Moira
for Co-operative Group
Tenant Profile:
New Convenience Store for Co-op Group
Floor Area (GIA):
Convenience Store; 335 sqm
Parking; 14 spaces
Development Value:
£800,000
Completion Date:
December 2015
LSP secured the former Moira Fire Station site by way of formal tender, to develop a stand-alone convenience store, supporting the growing Moira community.
The convenience store was developed out on a lease for Co-op Group, the construction having been undertaken by local building contractor, Hardwick Construction. It was delivered on time and on budget and is proving to be a great asset for the local population.
Project Coordinator: Ed Sutton/James Pritchard - LSP Developments Ltd
Investor/Long Term Owner: BW SIPP Trustees Ltd
Architectural Design: West Hart Partnership Ltd
Construction: Hardwick Construction