Birkenhead Medical Building, Birkenhead
for NHS Wirral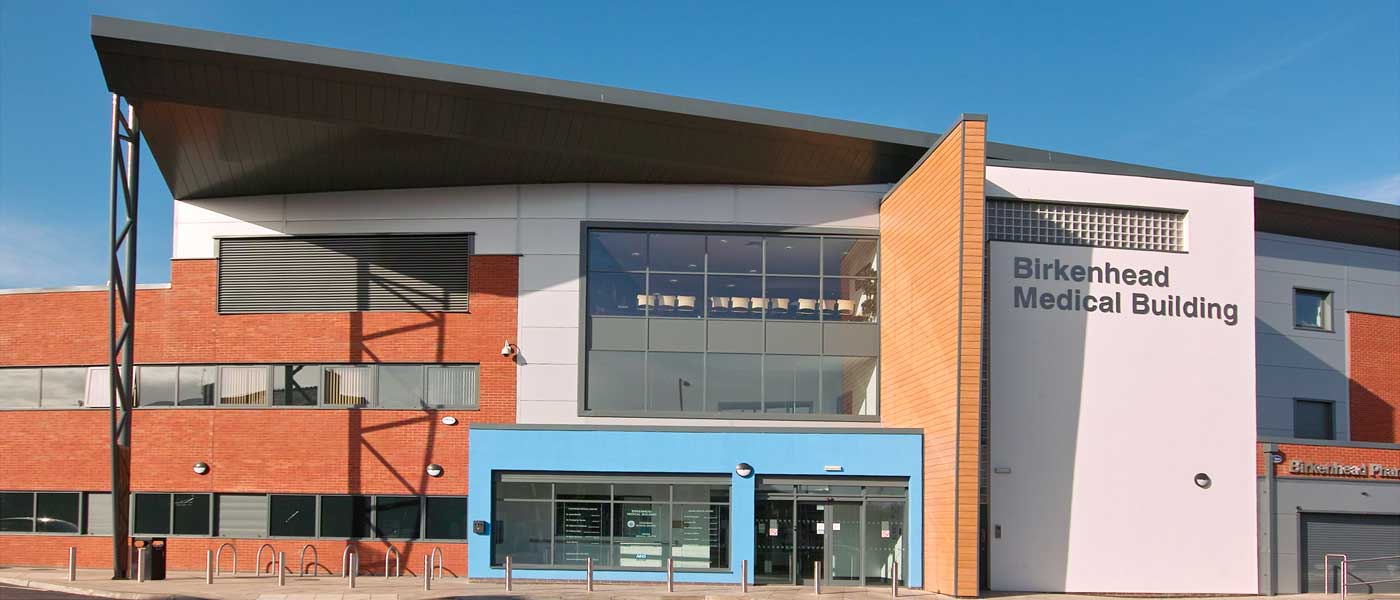 Birkenhead Medical Building, Birkenhead
for NHS Wirral
Tenant Profile:
10 GP Medical Building reproviding 2 practices and a GP led partnership providing enhanced services. Health Visitor Base, Children's Health, Health Education and Podiatry Suite and Pharmacy
Floor Area (GIA):
Total Floor Area; 3005 sqm
GMS; 2267 sqm
Pharmacy; 192 sqm
GP Enhanced Service Centre; 552 sqm
Parking; 54 spaces
Development Value:
£6.8 million
Completion Date:
May 2010
LSP, alongside Assura were selected by two GP practices, Cavendish Medical Centre and Miriam Medical Centre with support from Wirral PCT in 2008. The criteria was to provide a purpose built modern facility to reprovide premises for the two GP practices.
Following speedy negotiations, a site was acquired in a perfect location, in between the two practices. The design was developed and it soon became apparent that there was there was the ability to include additional accommodation for a local GP led enhanced service centre, helping improve the affordability of the project.
The core practice accommodation is located on the ground floor for both practices, with shared services and back of house administration positioned on the first floor. The GP led enhanced services occupy the 2nd floor. The design enables safe and secure out of hours access to this area when the practices are closed. The building now provides services to over 10,000 patients from both practices and the wider Wirral locality.
Project Coordinator: Phil Lilley/Ian Tuddenham - LSP Developments Ltd
Investor/Long Term Owner: Assura Properties Ltd
Architectural Design: West Hart Partnership Ltd
Construction: Nobles Construction Ltd