Orchards Green Local Centre
Ely Public Consultation
We are pleased to announce that LSP Developments have been appointed in conjunction with Central England Co-operative, to develop the much needed Orchards Green Local Centre, Ely, which will be situated opposite the Isle of Ely Primary School, off Damson Avenue.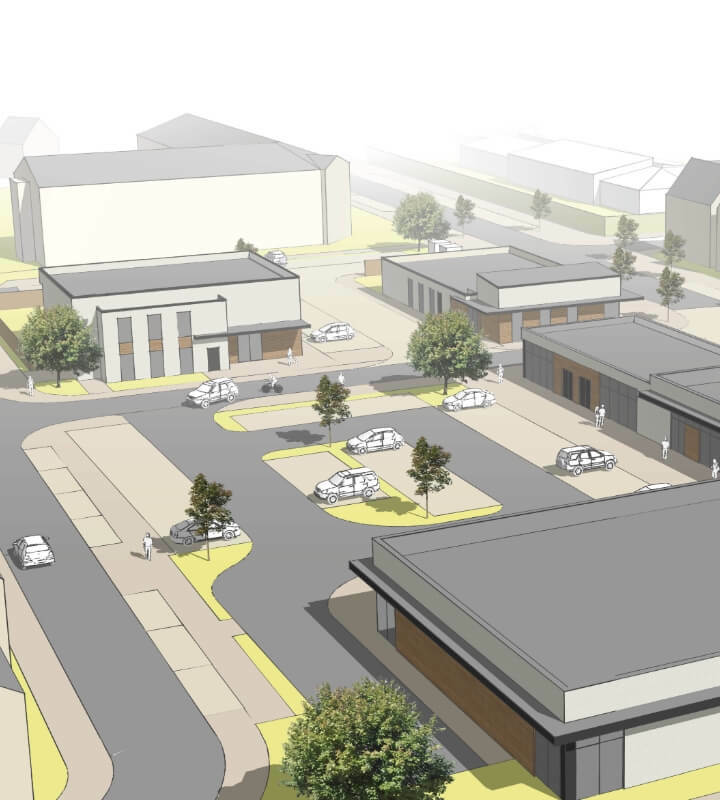 01
Ely Public Engagement Questionnaire
We want to hear your views so that we can further develop the proposals ahead of the submission of a planning application.
Ely Public Engagement Questionnaire
Location Plan
Community Engagement
On the Location Plan, you will see the Local Centre site in the context of its surroundings. When considering the uses for the scheme, we have looked at what is already provided for in the area and what could be required. On the site to the north there has already been a 66 Bed Care Home provided along with the Primary School. To the West of the site there is a brand new purpose built Leisure Village which includes for a Cinema, a Public House (Isle of Ely) and also a range of food offerings and to the North East there is a Doctors Surgery off Lynn Road. In the direct vicinity of the Orchards Green residential development, we have identified there is still a need for core retail offerings to include for a foodstore and other convenience retail together with Children's Day Nursery and Retirement Living scheme.
Site Plan
Community Engagement
Our proposed Site Plan shows the scheme as 3 separate plots each flanking various roads through the estate. To the left, as you drive into the estate, is a foodstore alongside three ancillary retail units and to the right, a high quality retirement living scheme. Adjacent to the existing Care Home and Primary School, there will be a Community Centre and Children's Day Nursery. The list below highlights what the development will include along with the proposed sizes:
10,000sqft Foodstore
3 x Ancillary Retail Units, that could provide; hair/health and beauty, coffee shop, hot food, dentist, to name but a few
4,036sqft Community Centre
38 Bed Retirement Village over 3 floors
6,000sqft, 2 storey Children's Day Nursery
Appropriate vehicle/cycle parking, safe footways and landscaping
01
Ely Location Plan
The plan shows Orchards Green Local Centre in relation to Ely and the surrounding road network.
Ely Public Consultation Location Plan
02
Ely Engagement Boards
Further information on the Orchards Green Local Centre proposal.
Ely Public Consultation Boards A min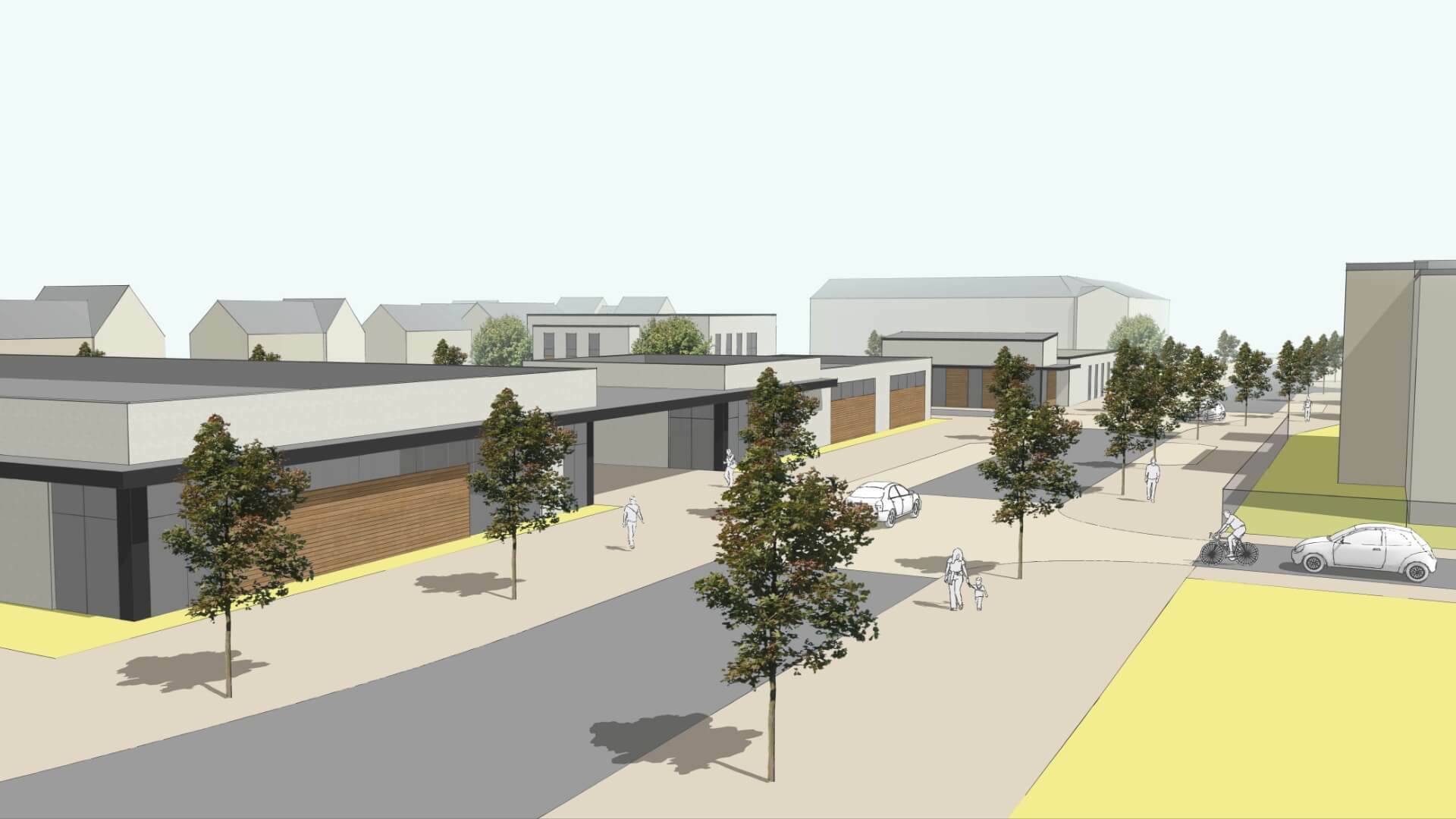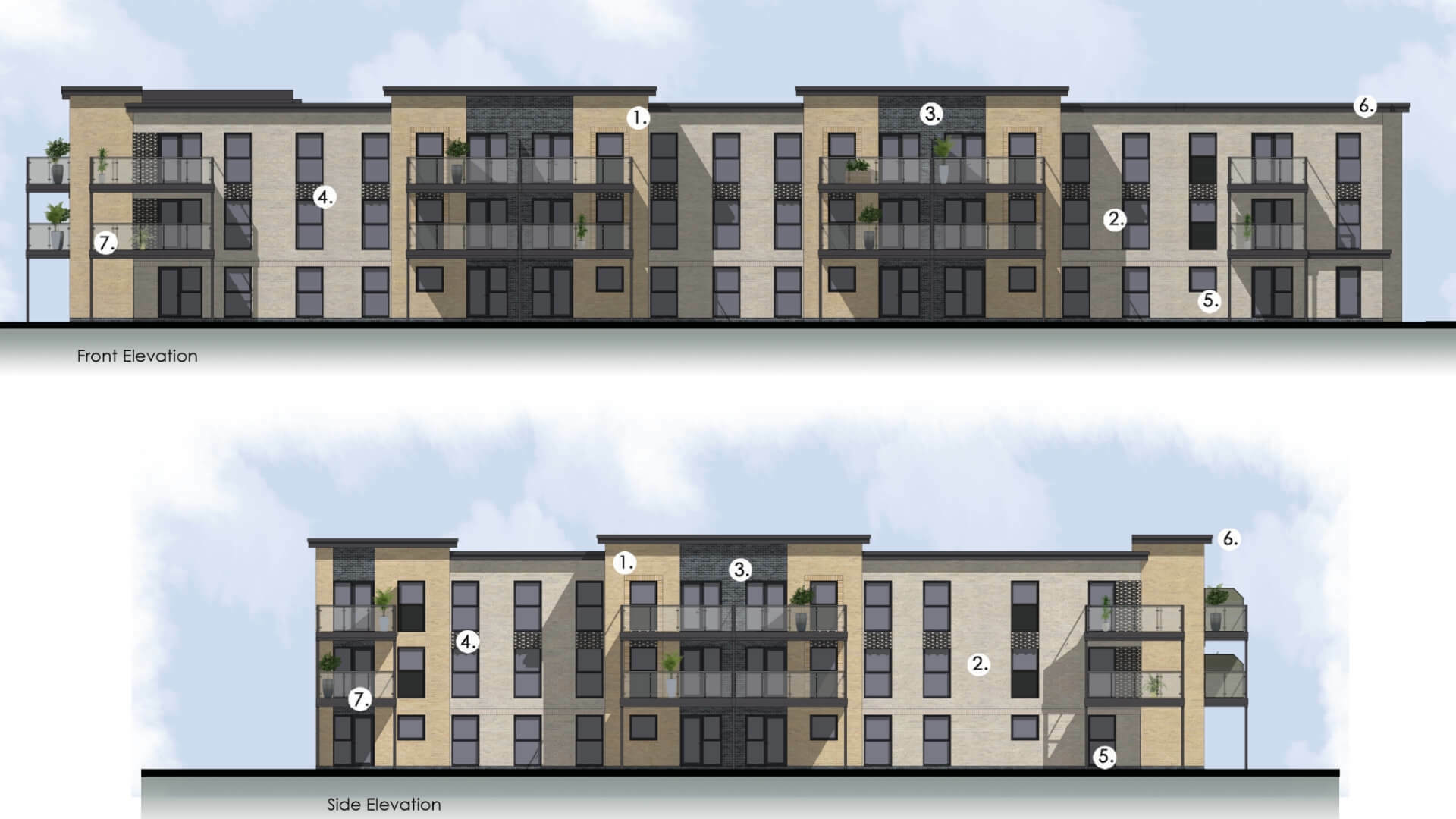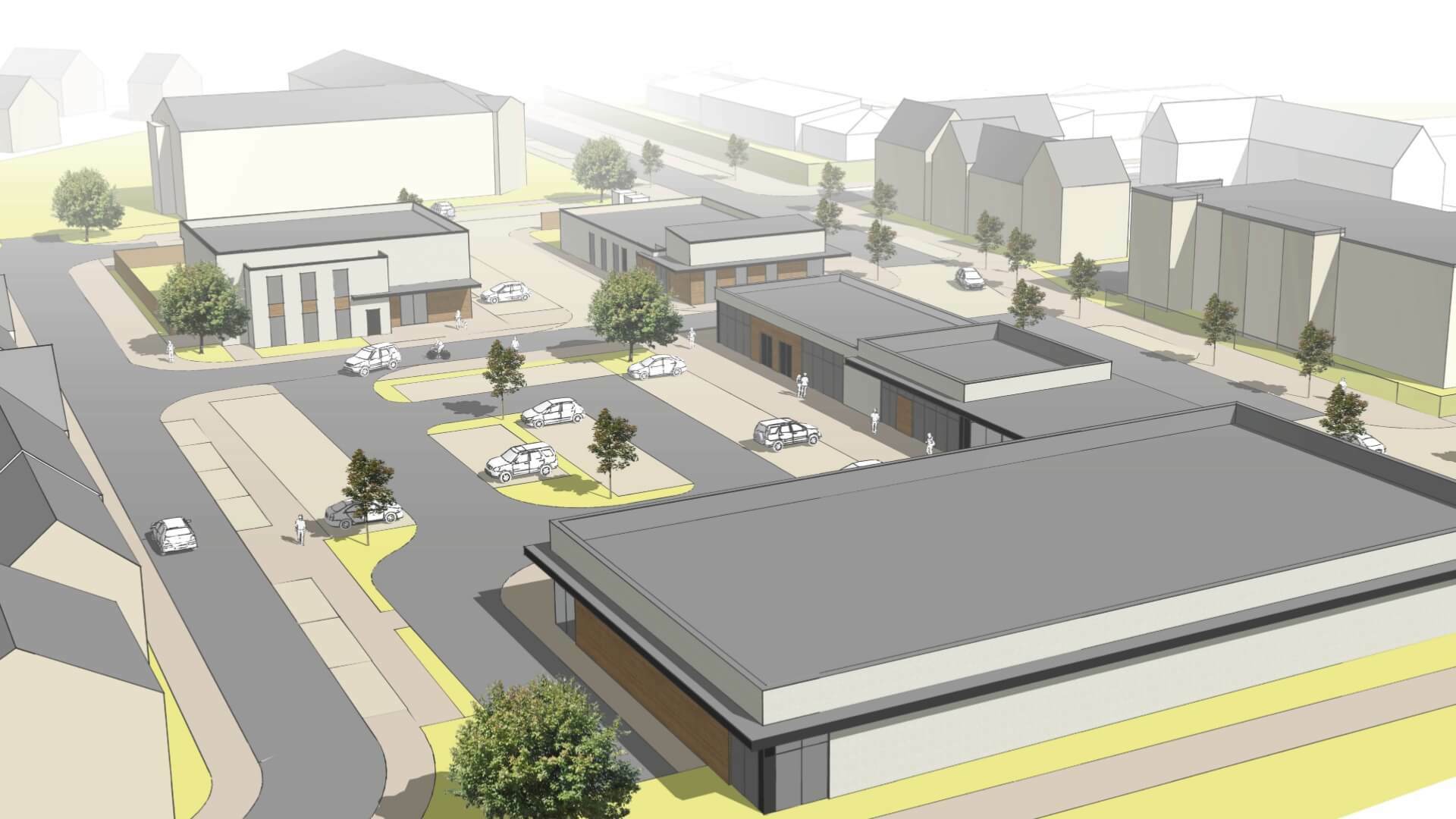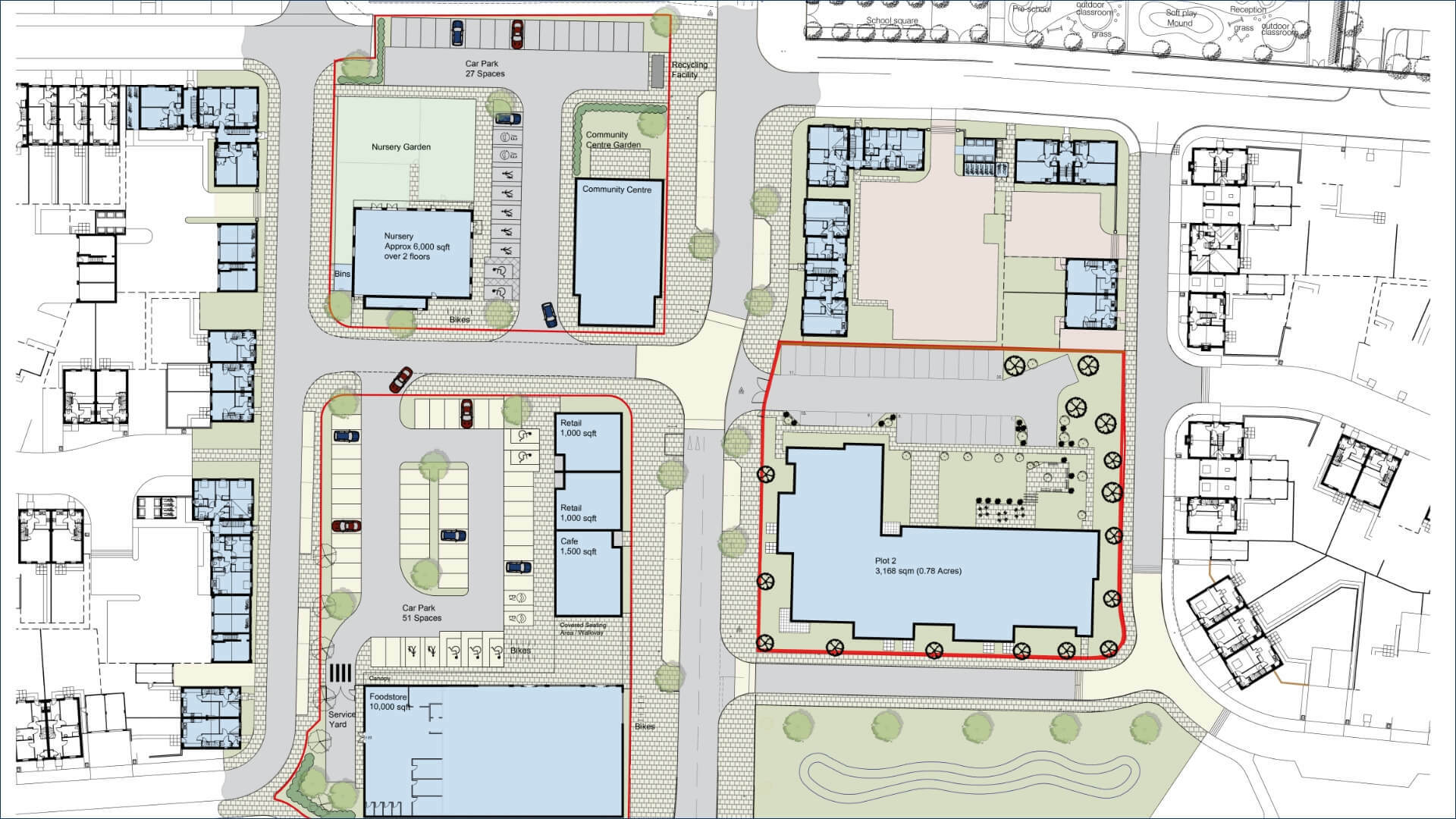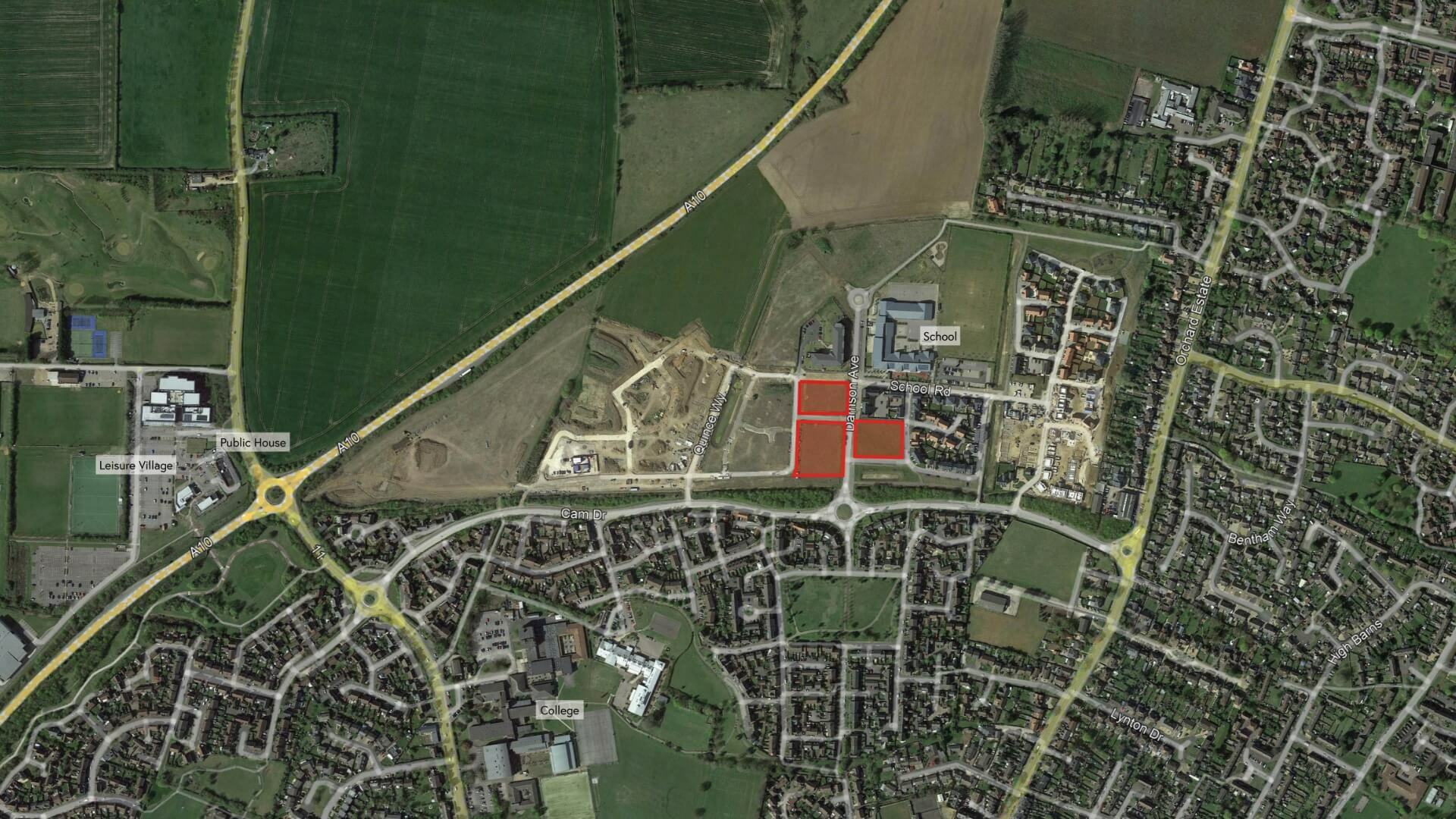 Public Consultation
Community Engagement
It is proposed to be a well-designed, vibrant centre with a range of amenities and employment opportunities for the immediate residential population it serves.
The Consultation was held at the Ely College on 16th June 2022 and for those who could not attend we have decided to conduct the event online, such that the local community can view the plans and fill out the questionnaire below. The Consultation will be open to view and comment until 1st July 2022.
Thank you for taking part.
Get in touch
We are looking for Local/District Centre sites in prominent locations, relative to main road networks/new housing developments or urban extensions. Our preference is for sites ranging from 0.3-3 acres for uses to include retail, children's day nursery, primary care and care home/extra care.
If you have anything of interest, please contact us via the link below.